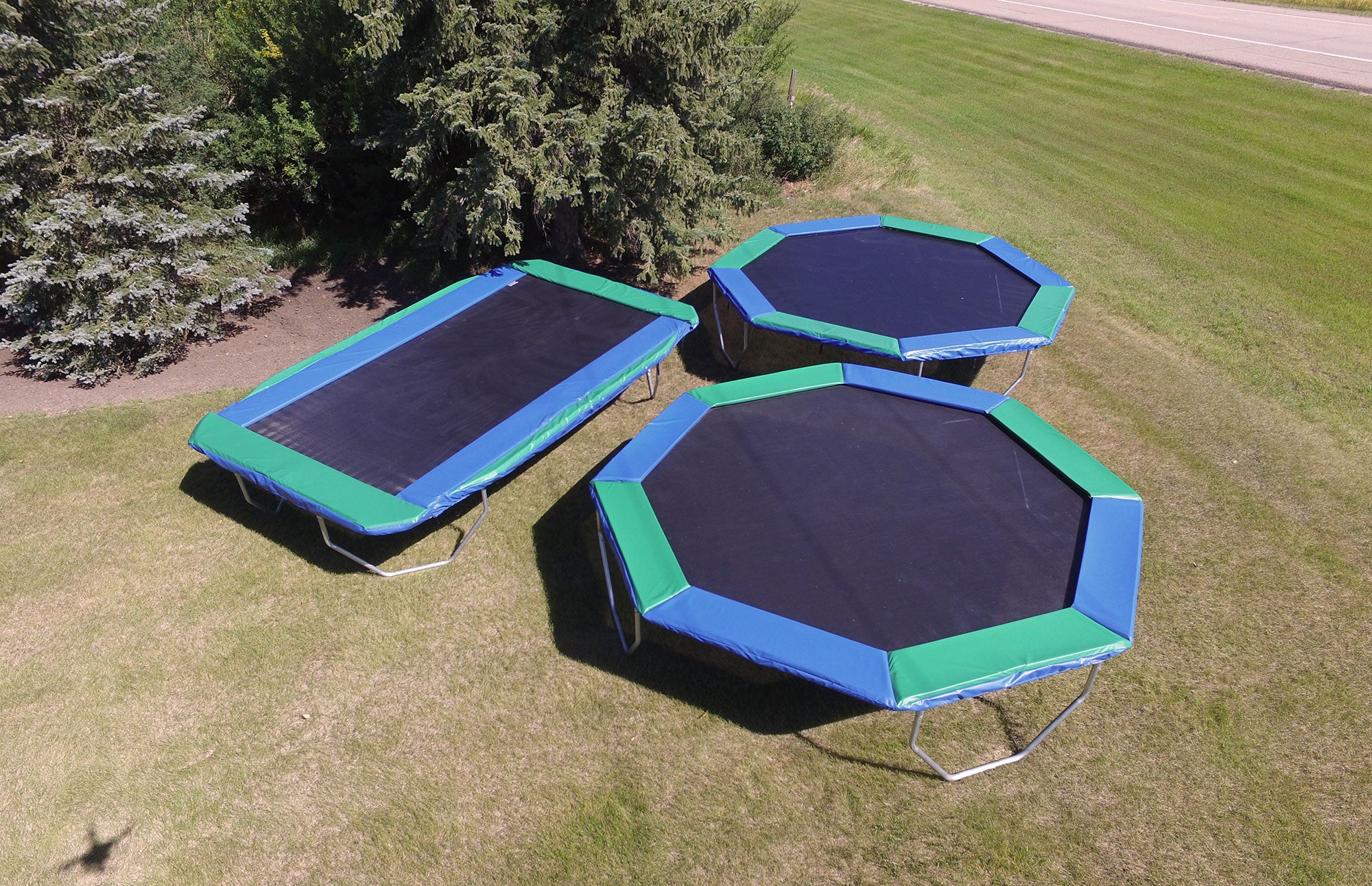 Our Legacy Trampolines have provided world class quality of bounce and durability for over 40 years. Thousands of well built, old school trampolines have been manufactured and sold across Canada, dating back to Herbert Trampolines in 1968.  These trampolines were "built like they used to be" and had oversized frame rails, thick safety pads, full size spring and durable stitching.  Our team is proud to continue the legacy of high quality trampoline manufacturing on the Canadian prairies.  We offer full reproduction trampolines as well as replacement parts.
Limited Availability
Our products are handcrafted and made to order in Canada by our highly skilled team
Enjoy peace of mind with our detailed 5 year product warranty plan
Our long lasting designs are made using durable and high-end materials
VIEW OUR ENTIRE PRODUCT LINE
We've shipped to:
Calgary, AB - Edmonton, AB - Red Deer, AB - Prince George, BC - Surrey, BC - Nanaimo, BC - Kelowna, BC - Kamloops, BC - Vancouver, BC - Winnipeg, MB - Montreal, QC - Quebec City, QC - Ottawa, ON - Toronto, ON - London, ON - Regina, SK - Saskatoon, SK - And More!